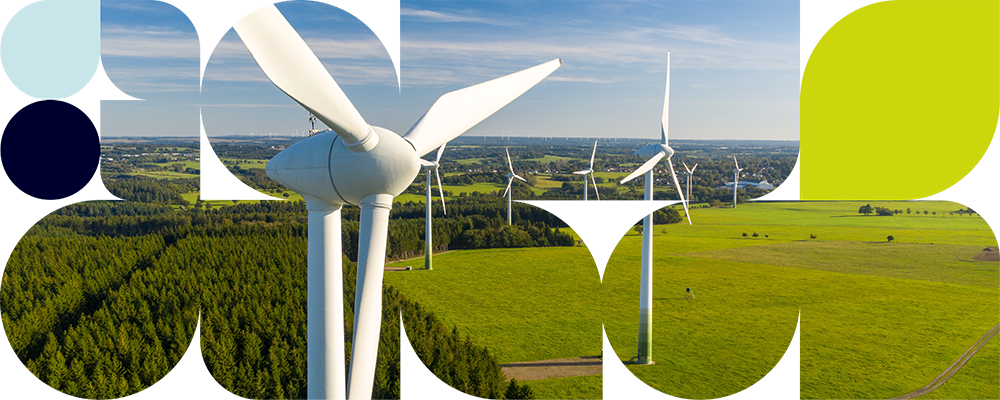 Non-Financial Report
2020
Banque Raiffeisen is aware of the role it could play in the emergence of a sustainable and responsible transition and committed to the UN Environment Programme Finance Initiative Principles for Responsible Banking (UNEP FI PRB) in 2019. This demonstrates our pledge to contribute to the Sustainable Development Goals (SDGs) of the United Nations Agenda 2030 through our own management and businesses. This first non-financial report is the cornerstone of Banque Raiffeisen's sustainability strategy.
"By placing people at the core of its activities, Banque Raiffeisen offers products and services that meet ESG criteria in line with its socially responsible approach to combating global warming and social inequalities."
Interview Yves Biewer Non-financial report 2020
KEY FIGURES FOR 2020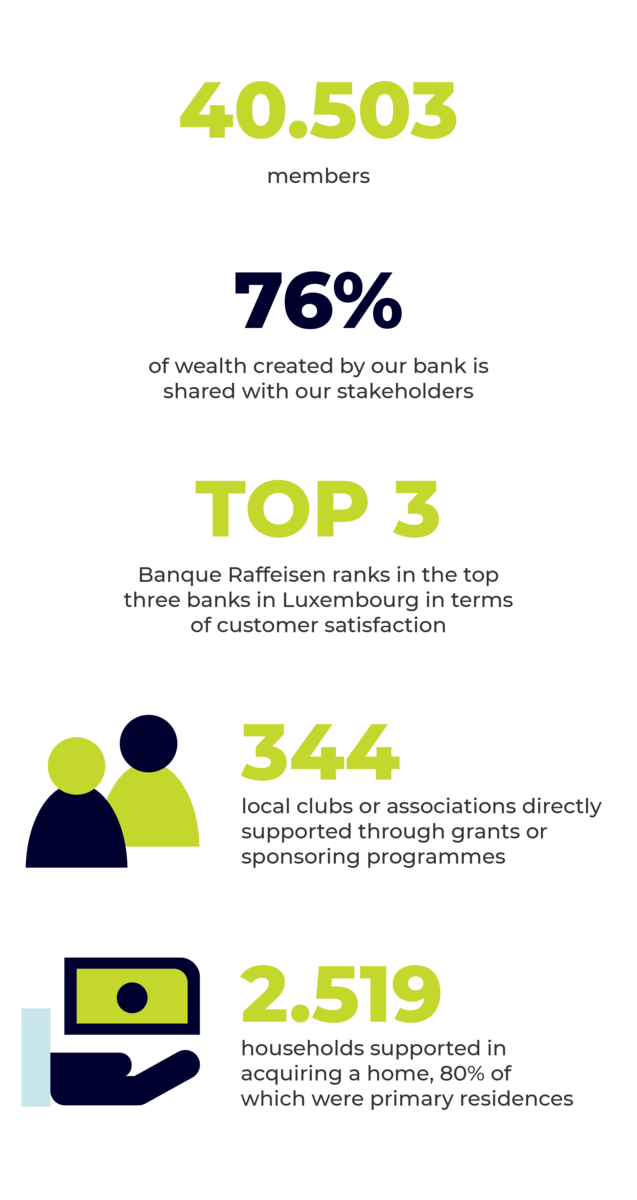 OUR FOUR COMMITMENTS TO RESPONSIBLE BANKING
Commitment I: Ensure ethical, transparent and participatory governance
Ensure diversity, equal opportunities and a remuneration policy that reflects expertise and experience
Ensure compliance with ethics, transparency, moral obligations and integrity obligations
Maintain an open dialogue with our employees
"Risk management and financial stability are prerequisites for our commitment. That is the reason for augmenting our Risk Appetite Statement in 2020 with the addition of an ESG component to better integrate future ESG issues into our strategic decisions. "
Commitment II: Promote sustainable growth by protecting our economic and natural resources
Make sure that the Bank maintains long-term economic performance
Satisfy our customers and maintain good relations with our stakeholders
Gradually reduce our carbon footprint and consumption of materials at work
"Raiffeisen stands out in the Luxembourg market as a cooperative bank. Our customers and members can be sure that their interests will always be at the centre of our concerns, now and in the future. "
Commitment III: Enhance the value of our human capital
Retain our talent pool and attract new talent
Develop skills and the continuous learning process
"Quality training is one of the core missions of our Bank and the essence of any success. The high demands in terms of employee expertise go hand in hand with our ambitions. "
Commitment IV: Facilitate the transition of all stakeholders to a sustainable business model
Integrate ESG criteria into our products and services
Support local actors in high impact projects
Bolster financial education
Support local communities
"Banque Raiffeisen is a natural choice for sustainable investments, because it is one of the first banks in Luxembourg to have demonstrated its commitment to achieving the United Nations Sustainable Development Goals."