Congratulations!
Our warmest congratulations on the birth of your little baby!

Dear parents,
This is the start of a whole new adventure for you. Your new family will bring you some magical moments and much tenderness, along with extraordinary experiences and new emotions: it will no doubt be one of the most wonderful stages of your life!
Because we have always been committed to providing you with support and working solely in your interest, it is only natural that we offer you a gift – a Baby Box – to celebrate your new arrival.
The box contains an array of specially selected items – some for baby and some for mum and dad – so drop in at the Raiffeisen branch of your choice to discover your present.
In addition, to mark the birth of your baby, we are also offering your child a €50 savings voucher to invest in one of our savings products: Green Code KIDS, R-Junior or R-PlanInvest.
We wish your family much joy and happiness.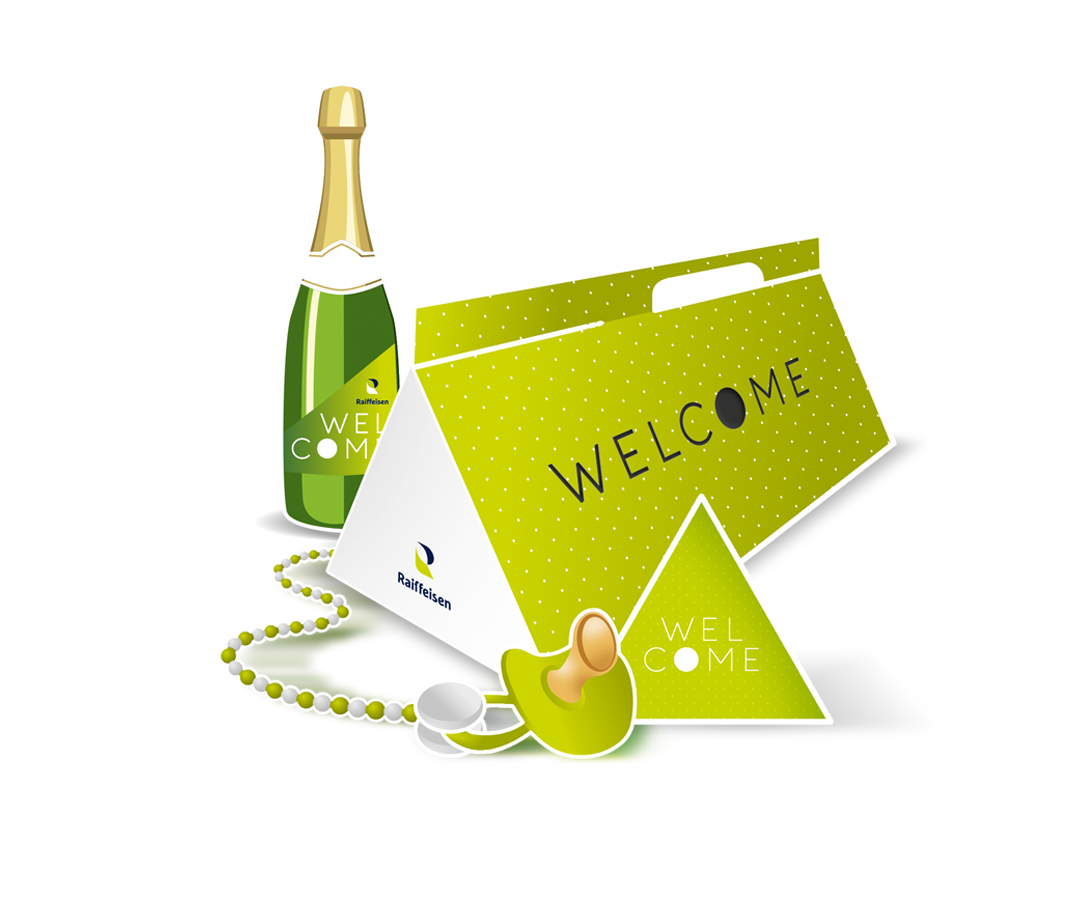 How to receive your Baby Box?
Simply fill in the questionnaire below, making sure you complete all the mandatory fields and take out one of our savings products: Green Code KIDS, R-Junior or R-PlanInvest. A Raiffeisen advisor will contact you to fix a date for the pick up of your Baby Box in the selected branch.
Disclaimer
For more information about the processing of personal data, please read the information notice on personal data protection on the Bank's website
The offer is valid only subject to acceptance of the file. This offer does not apply to children of American nationality / born in America. 
N.B. This contact form is not a secured means of communication and we cannot therefore guarantee the confidentiality and integrity of the data it contains. We recommend that you use the form to send us your questions, comments and suggestions but do not include confidential information. Remember that our R-Net website includes a secure messaging service that you can use to send in your orders and information concerning your accounts. 
Where to find us
Raiffeisen has branches all over Luxembourg so you will be able to find a branch or ATM wherever you are.
Any questions?
We are here to answer your questions and can put you in contact with the right people depending on your requirements.