Before we can determine an investment strategy suited to your needs and expectations, we need to know your investor profile and ask you few questions:
Your personal situation
First of all, your investor profile must match your personality and your investment knowledge and experience.
How much do your assets represent?
How much do you want to Invest?
How much cash do you need to ensure a comfortable, everyday life?
Your family situation also has to be taken into account to ensure proper protection.
Your needs & goals
We need to find out your short, medium and long-term objectives. The longer the investment horizon is, the greater the number and variety of investment opportunities are available.
At the same time, you should be aware that many investment instruments help you pay less tax.
For how long do you want to tie up your assets?
What return do you want from your investment?
When and how do you want to benefit from your earnings?
And, above all, what risk are you willing to take?
Your profile
After a full review of your situation and your objectives, we define your profile and draw up a matching investment strategy.
Your portfolio will comprise several instruments depending on:
the duration of your investment
the return you are looking for
your appetite for risk
As a general rule, the level of risk and expected return are evolving depending on the selected investor's profil.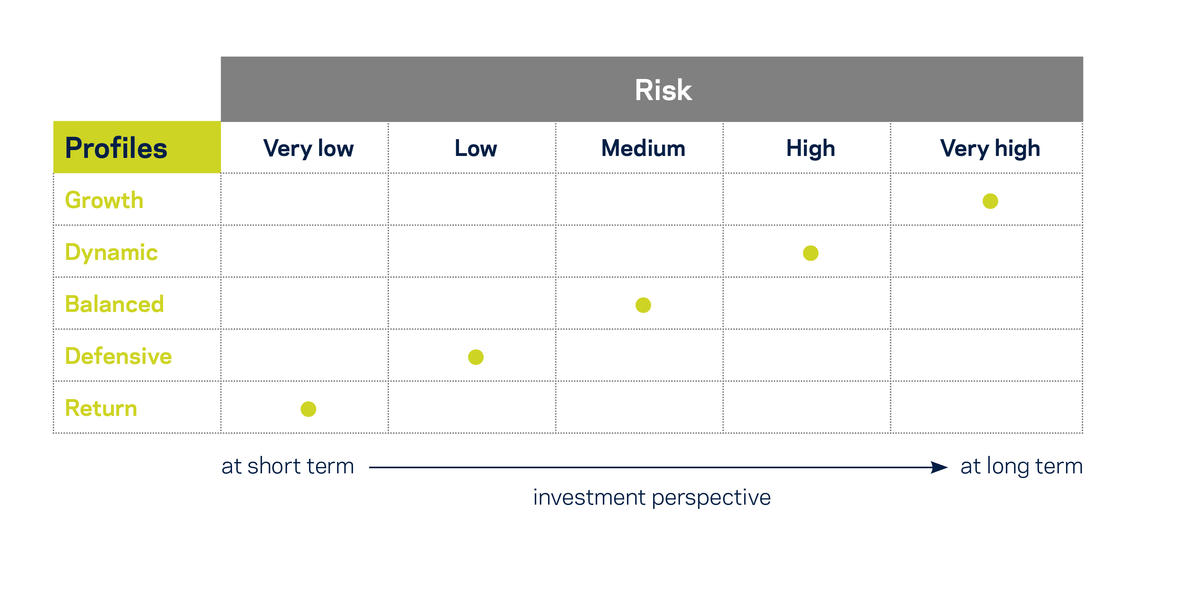 A highly professional service
Your Raiffeisen advisor is there to assist you with your asset management. Are you looking for advice or do you want to meet one of our asset management experts?
Where to find us
Raiffeisen has branches all over Luxembourg so you will be able to find a branch or ATM wherever you are.