As a cooperative bank, it is in our DNA to be ethical and responsible.
Established in Luxembourg since 1925, Raiffeisen is the first cooperative bank and does not aim to maximise profits but works first and foremost in the interest of its customers and members who, thanks to OPERA and OPERA PLUS, can benefit from a wide range of advantages.
Banque Raiffeisen can rely on its network of branches throughout the country and all its advisors in order to offer them a uniquely local experience.
BANQUE RAIFFEISEN
THE BANK THAT BELONGS TO ITS MEMBERS
Interview with Guy Hoffmann Sustainability at Banque Raiffeisen
Our sustainable labels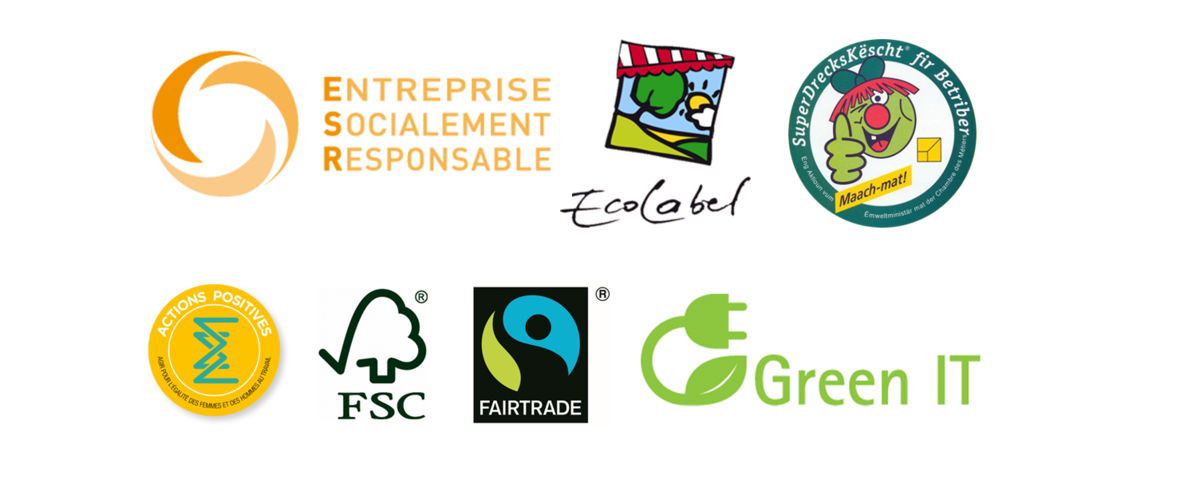 28 November 2019, Signatory of UNEP FI PRB
Banque Raiffeisen has become an official Signatory of the UN Principles for Responsible Banking (PRB) – a single framework for a sustainable banking industry developed through an innovative partnership between banks worldwide and United Nations Environment's Finance Initiative. 
The Principles for Responsible Banking set out the banking industry's role and responsibility in shaping a sustainable future and in aligning the banking sector with the objectives of the UN Sustainable Development Goals and the 2015 Paris Climate Agreement. They also, importantly, enable a bank to embed sustainability across all its business areas, and to identity where it has the potential to make the most impact in its contributions to a sustainable world. They also position a bank to leverage new business opportunities with the emergence of the sustainable development economy.
For me, responsibility is a matter of generations. In view of developments in recent years in terms of both businesses and the economy as a whole, I think that committing ourselves to sustainability is no longer an option, but an obligation.
In my view, a sustainable approach is reflected in 3 fields: the company itself, the offer made to the customer and the work environment provided to employees.
Cooperative banks have always had sustainability in their DNA and this also applies to Banque Raiffeisen here in Luxembourg. Being responsible is very important to us and we have all the prerequisites to shoulder the responsibilities we have towards the economy, society and the environment.

These articles may interest you
Where to find us
Raiffeisen has branches all over Luxembourg so you will be able to find a branch or ATM wherever you are.
Any questions?
We are here to answer your questions and can put you in contact with the right people depending on your requirements.